FM Leader 2020 recipient: Pat O'Sullivan
Jan 30, 2020
We are honoured to announce that Pat O'Sullivan will be the recipient of the Facilities Management Leader 2020 award, sponsored by ISS.
This award recognises Pat's impressive and wide-ranging contribution and achievements within the facilities management sector.
He will address the crowd at the Facilities Management Awards ceremony on Thursday, January 30th in The Ballsbridge Hotel, Dublin.
Pat is Director of Open eir Support Services for eir group. He was Facilities lead for the design, construction, fitout and occupation of eir's HQ building in 1 HSQ Kilmainham (217,000 sq ft) and eir's 1 MW data centre in Blanchardstown.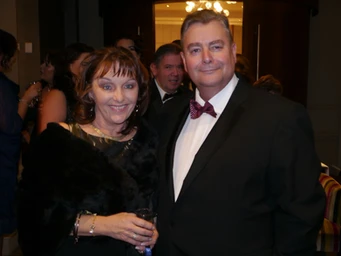 He is a former Director of the Irish Property and Facility Management Association (IPFMA), a member of Society of Chartered Surveyors Ireland (SCSI), and Royal Institution of Chartered Surveyors (RICS).
Pat is also vice chair of the ESCCU, E-services & Communications Credit Union Ltd and Chairperson of NINA for Life (Need Information Need Advice) a group that formed in 2013 to enhance awareness of suicide through training and education.